WELCOME TO CARROUSEL THERAPY CENTER
WE OFFER A VARIETY OF THERAPY SERVICES ALL UNDER ONE ROOF, SUCH AS: PSYCHIATRY, MENTAL HEALTH COUNSELING, PSYCHOSOCIAL REHABILITATION, TARGETED CASE MANAGEMENT, ADULT AND PEDIATRIC PHYSICAL THERAPY, OCCUPATIONAL THERAPY AND SPEECH THERAPY.
---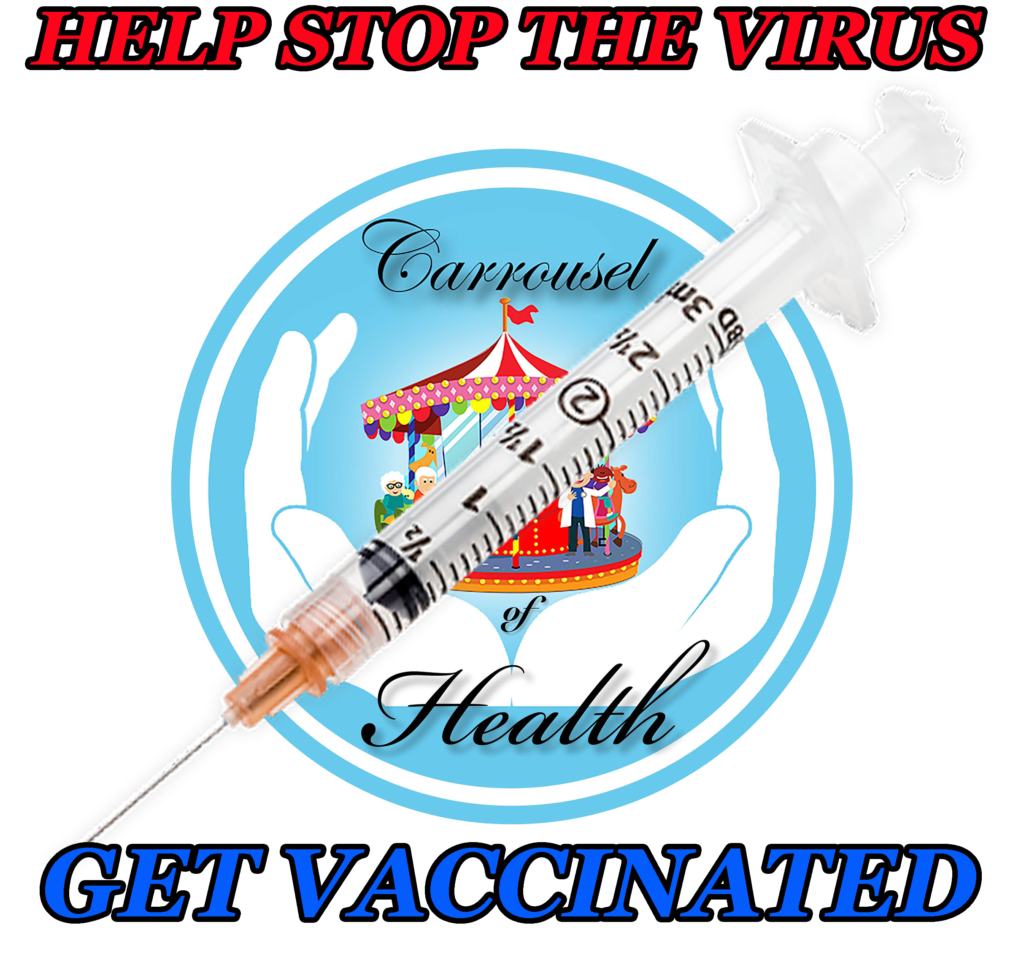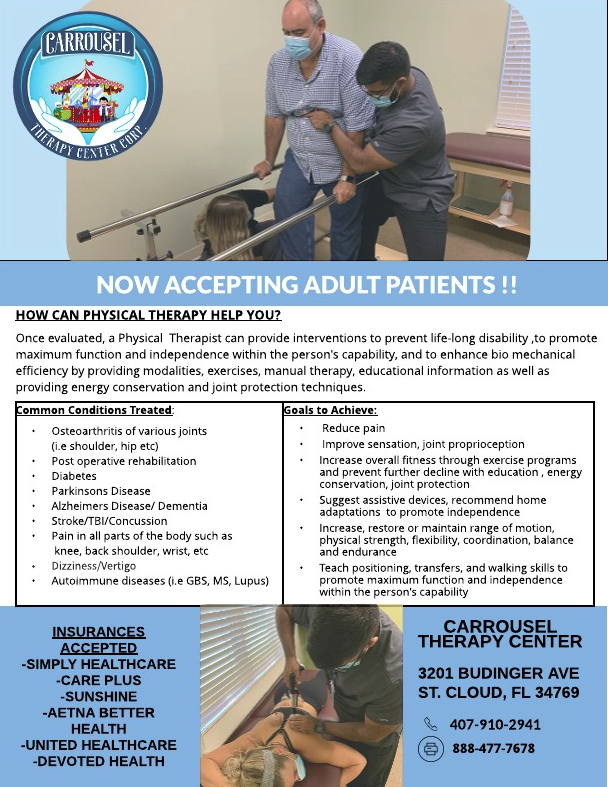 WE ARE A STATE OF THE ART BUILDING LOCATED AT:
3201 BUDINGER AVENUE, SAINT CLOUD, FL 34769.
OUR PHONE #: (407) 910-2941 AND OUR FAX #: (888) 477-7678.
---
Nosotros en Carrousel Therapy Center nos solidarizamos con el Pueblo de Cuba y pedimos a las autoridades que no sigan asesinando, golpeando, arrestando al pueblo desarmado que solo pide pacíficamente libertad después de 62 años de violenta y criminal tiranía Castro-Comunista .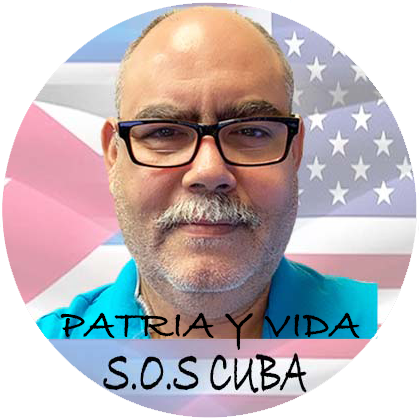 We at Carrousel Therapy Center stand in solidarity with the Cuban People, and ask the authorities not to continue murdering, beating, or arresting the unarmed people who are only peacefully asking for freedom after 62 years of violent and criminal Castro-Communist tyranny.